PARETO SHIPBROKERS
COMPLETED PROJECT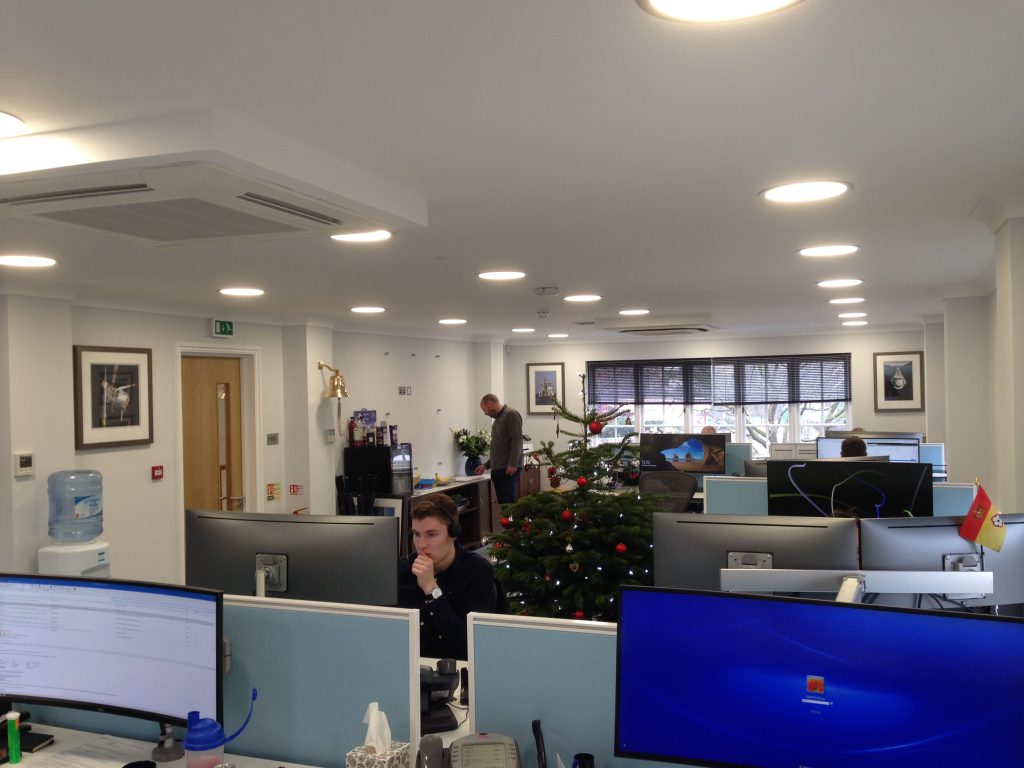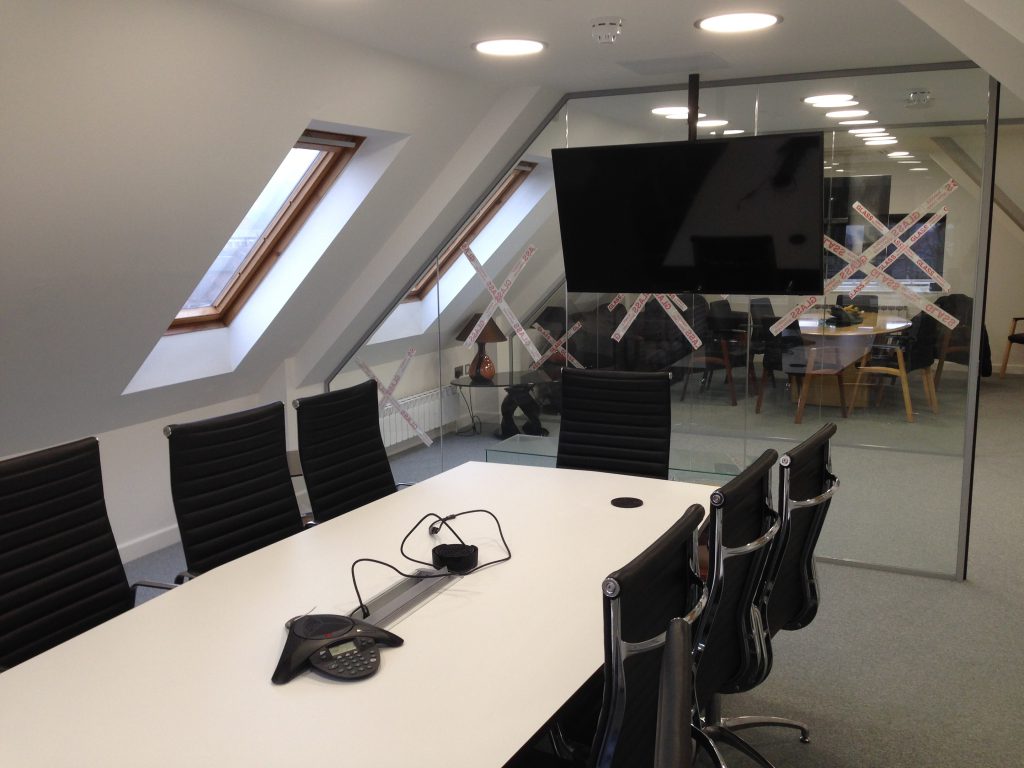 BEFORE
Please click to enlarge.
CONCEPT DESIGN
Please click to enlarge.
How do you design an office to reflect its futuristic and young culture?
The Client Brief
Pareto Shipbrokers Ltd is a shipbroking company specialising in offshore oil and gas, renewable energy and subsea cable industries. Their current office in Guildford has been home for many years and after a recent takeover merger with Pareto the MD decided it was time to give the company HQ a new interior, to bring it in line with their counterpart offices in both Oslo and Aberdeen. The brief was to redesign all three floors: Ground, First, Second including the hallway areas and entrance.

The feel of the office had to be open plan as communication was key to their daily operations. The boardroom area and kitchen would also be required to be upgraded incorporating the latest IT and communications.
Wellbeing in the office
We incorporated IT and communications in all different rooms. The boardroom included monitors on walls. The kitchen became a community space where employees would meet up to relax while having a cup of coffee. The lounge / reception area was made more friendly and welcoming. In the main work area, as the work force are quite young, and the working culture quite laid-back, we decided to install state-of-the-art electric sit-stand desking on the first floor, along with curved 28 inch monitors on adjustable stands. The area was open plan. We wanted to promote wellbeing at work, as this concept was gaining ground in all modern or futuristic offices. Sit-stand desks allow staff freedom of movement and allow them to adopt a natural posture while working. This in turn promotes productivity, generating a feeling of happiness among more relaxed employees.
Let there be light
Lighting was one of the important issues we focused on. A new lighting scheme was provided in the way of circular LED lighting, as the old lighting didn't meet with the current lux level legislation. The small windows and head height led to the decision of having the internal walls decorated white, which helped to reflect and bounce the natural daylight. The work area looked airy and welcoming.
Ready to take on the next decade
Staff at Pareto Shipbrokers were over the moon with their new surroundings and were eager to face a hard day's work with renewed enthusiasm and lots of motivation. The young workforce felt that they were shaping their future and this kept them driven.
Let us transform your office